Overview
Beginning - Easy to perform; requires little or no prior knowledge.

With this kit students practice pipetting, streaking agar plates, and learn the procedures of sterile technique. Materials are sufficient for 6 teams of students. A 37° C incubator, pipet-aid, and a Bunsen burner are needed but not included.
Carolina's Biological Media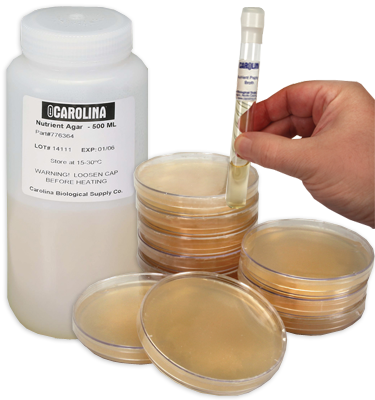 No Backorders Here—Get the Media You Need Now.
Select quality media products for the application you need.
Variety of options—bottles, plates, tubes, and dehydrated media
Fresh, sterility tested—in stock & ready to ship
Free of antibiotics, pesticides, and other chemicals
Vast selection of microbiology supplies and cultures available
Order now, ship later