Overview
Consists of 3 tube cultures, one each of Bacillus subtilis (rods), Micrococcus luteus (spheres), and Rhodospirillum rubrum (spirals). Includes a pad of 30 Bacterial Types Bioreview® Sheets. With culturing instructions.
Resources
Life Science
Living Organism Care Information
Product Support
Carolina's Biological Media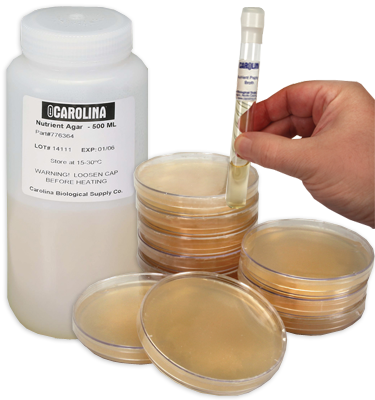 No Backorders Here—Get the Media You Need Now.
Select quality media products for the application you need.
Variety of options—bottles, plates, tubes, and dehydrated media
Fresh, sterility tested—in stock & ready to ship
Free of antibiotics, pesticides, and other chemicals
Vast selection of microbiology supplies and cultures available
Order now, ship later