Overview
This culture is Gram+, nonmotile rods, used in the production of acidophilus milk; recommended for college level. It is cultured on tomato juice, yeast extract, and milk broth at 37° C in a tube. Each culture contains enough material for a class of 30 students. Cultures are guaranteed as to species and purity. Note: Not recommended for culturing on solid media; must use tomato juice, yeast extract, and milk broth for media as suggested.
For Educational Use Only. All orders are subject to Carolina's Terms and Conditions
This item contains living or perishable material and ships via 2nd Day or Overnight delivery to arrive on a date you specify during Checkout. To ensure freshness during shipping, a Living Materials Fee may apply to orders containing these items.
HI residents must contact the HI Dept. of Agriculture before ordering.
Product Families Featuring This Item:
Resources
How-To & Techniques
Living Organism Care Information
Product Support
Carolina's Biological Media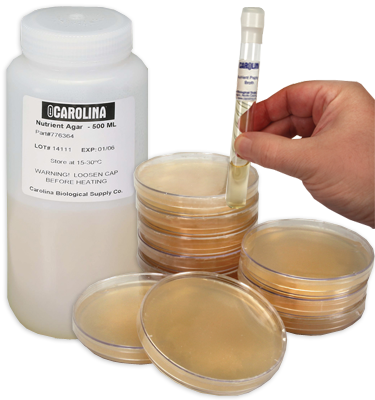 No Backorders Here—Get the Media You Need Now.
Select quality media products for the application you need.
Variety of options—bottles, plates, tubes, and dehydrated media
Fresh, sterility tested—in stock & ready to ship
Free of antibiotics, pesticides, and other chemicals
Vast selection of microbiology supplies and cultures available
Order now, ship later