Overview
Advanced – For experienced high school and college classes; requires some technical skill.
Demonstrate to your students the power of silencing a single gene.
Teach about a powerful method for determining gene function.
Introduce your students to a model organism used for studying many aspects of biology, including development and gene function.
Engage in bioinformatics exercises exploring protein function and C. elegans and human gene relatedness.
In this lab, wild-type worms are fed lab strains of E. coli that express double-stranded RNA (dsRNA) corresponding to either of 2 target genes: BLIstered cuticle (bli-1) or DumPY (dpy-11). The ingestion of the dsRNA initiates the destruction of mRNA expressed from the target genes. Students then examine the phenotypes induced by silencing these genes. Silencing bli-1 leads to the formation of clear blisters in a worm's outer cuticle; silencing dpy-11 leads to a worm developing a short, fat body. In accompanying bioinformatics exercises, students explore the function of the protein encoded by the silenced gene and the relatedness of worm and human genes.

Note: Because of the time-sensitive preparation and limited shelf life of the kit's perishable materials, please order a minimum of 2 weeks prior to the desired ship date. Plan on using the materials within a week of receiving them. Kit ships only on Mondays, Tuesdays, and Wednesdays via standard overnight delivery .

FREE 1-year access to digital resources that support NGSS instruction included.
Product Families Featuring This Item:
DNA Learning Center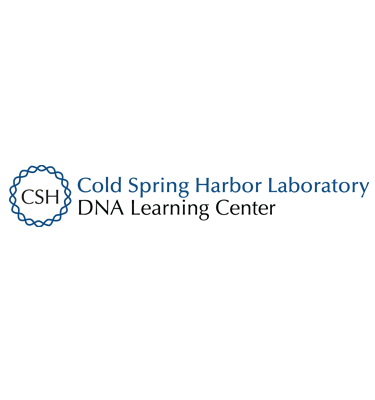 Cutting Edge Science in your Classroom
Carolina Biological and the Cold Spring Harbor Laboratory's DNA Learning Center (DNALC) have partnered together since 1986 to make molecular genetics and biotechnology more accessible to students globally. Focused on creating innovative classroom activities that give students the opportunity to go hands-on with DNA and explore the core principles of genetics. Together we have constantly worked to increase the accessibility of many key scientific breakthroughs for classrooms globally, including such techniques as PCR, DNA Sequencing, and RNAi.
Bringing a Carolina and DNALC kit into your classroom introduces your students to the experience of scientific research on its highest level, in some cases Nobel Prize winning research, with ease and simplicity. Each kit features in-depth background information, classroom tested protocols, pre-packaged materials, and the knowledgeable technical support of the Carolina Biological team. Our wide selection of kits in this series offers educators' unmatched opportunities to bring biotechnology or genetics into their classroom, with a best in class product.
At Carolina, we believe that innovative research doesn't just belong in a lab—it belongs in your classroom.
About the DNA Learning Center
The DNA Learning Center (DNALC) is the world's first science center devoted entirely to genetics education and is an operating unit of Cold Spring Harbor Laboratory, an important center for molecular genetics research. The mission of the DNA Learning Center is to prepare students and families to thrive in the gene age. We envision a day when all elementary students are exposed to principles of genetics and disease risk; when all high school students have the opportunity to do hands-on experiments with DNA; and when all families have access to genetic information they need to make informed health care choices.