Ordering Your Course Kit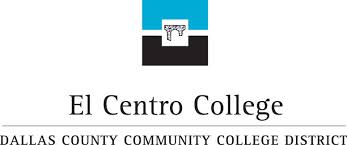 Welcome to Carolina.com!
Your instructor has developed a customized kit that includes all of the materials you'll need to complete the hands-on portion of your course. Please read all of the details and instructions on this page before ordering your kit.
| Kit Item # and Name | Course Name | Instructor | Purchase Options |
| --- | --- | --- | --- |
| DCCCD - El Centro BIO1411 Introduction to Botany Distance Learning Kit | BIO1411 Introduction to Botany | Marissa Oppel | Order Online Now or through your Bookstore |
Notes from Your Instructor
Please order your kit by January 20, 2015 to allow time for shipping via Standard Delivery and avoid more expensive shipping options! If using financial aid, please do not order from this page. Purchase a voucher from the bookstore and use the URL on the voucher.
Option 1 - Order Your Kit Online, Right Now
Click the button below to proceed to the product page where you can add your kit to your Shopping Cart and purchase the kit from our website. If using this option, please order by soon to allow enough time to receive the kit.

Purchase My Kit Now
Option 2 - Order from your Bookstore
If you are using financial aid, please purchase a kit voucher through your bookstore. You will receive a voucher that you will redeem here at Carolina.com for shipment of your kit. Please purchase and redeem the voucher soon to allow enough time to receive the kit once you redeem the voucher.


Carolina Distance Learning™ Return Policy
This Distance Learning kit is designed specifically for your science laboratory course and contains many components. Once the box is opened, we can no longer verify that the kit is still complete and we cannot sell to one of your classmates. If you open the box, you will not be able to return the kit. Therefore, do not open the Distance Learning Kit unless you are certain that you will be taking the course and using the kit.