Overview
Advanced—For experienced high school and college classes; requires some technical skill.
Introduce students to the growing field of epigenetics
Gain experience working with the model plant Arabidopsis thaliana
Investigate the role of DNA methylation in gene regulation
Use a protocol designed especially for the classroom
Utilize methylation-sensitive enzymes to explore epigenetics—heritable changes in gene expression—that affect flowering in Arabidopsis. By growing wild-type Ler and mutant fwa-1 plants, students are able to observe phenotypic differences in flowering and then investigate this difference using multiple molecular techniques. Students conduct DNA extraction, restriction enzyme digest, PCR, gel electrophoresis, and bioinformatics to investigate the pivotal role DNA methylation plays in gene regulation. Kit contains materials for 25 DNA extractions and PCR materials for electrophoresis using GelGreen®. Note: Kit includes perishable materials. Kit must be used within 4 weeks of receiving it.
This item is only available from Carolina Biological Supply Company.
This item contains living or perishable material and ships via 2nd Day or Overnight delivery to arrive on a date you specify during Checkout. To ensure freshness during shipping, a Living Materials Fee may apply to orders containing these items.
Product Families Featuring This Item:
DNA Learning Center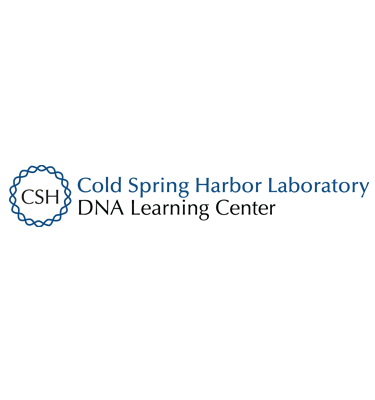 Cutting Edge Science in your Classroom
Carolina Biological and the Cold Spring Harbor Laboratory's DNA Learning Center (DNALC) have partnered together since 1986 to make molecular genetics and biotechnology more accessible to students globally. Focused on creating innovative classroom activities that give students the opportunity to go hands-on with DNA and explore the core principles of genetics. Together we have constantly worked to increase the accessibility of many key scientific breakthroughs for classrooms globally, including such techniques as PCR, DNA Sequencing, and RNAi.
Bringing a Carolina and DNALC kit into your classroom introduces your students to the experience of scientific research on its highest level, in some cases Nobel Prize winning research, with ease and simplicity. Each kit features in-depth background information, classroom tested protocols, pre-packaged materials, and the knowledgeable technical support of the Carolina Biological team. Our wide selection of kits in this series offers educators' unmatched opportunities to bring biotechnology or genetics into their classroom, with a best in class product.
At Carolina, we believe that innovative research doesn't just belong in a lab—it belongs in your classroom.
About the DNA Learning Center
The DNA Learning Center (DNALC) is the world's first science center devoted entirely to genetics education and is an operating unit of Cold Spring Harbor Laboratory, an important center for molecular genetics research. The mission of the DNA Learning Center is to prepare students and families to thrive in the gene age. We envision a day when all elementary students are exposed to principles of genetics and disease risk; when all high school students have the opportunity to do hands-on experiments with DNA; and when all families have access to genetic information they need to make informed health care choices.