Overview
Advanced—For experienced high school and college classes; requires some technical skill.
Generate excitement by having your students amplify their own mitochondrial DNA for sequencing!
Uses a simple, robust protocol ideal for the classroom
Enlivens discussions on the molecular basis of heredity and evolution
Provides a basic version of the lab that is used in forensics and the analysis of ancient DNA samples
Teaches real-world applications of PCR
Includes online resources to enhance the learning experience
Students use safe saline mouthwash or hair and Chelex® extraction to obtain a sample of their own DNA. Then they amplify a 440-nucleotide segment of a hypervariable region of the mitochondrial chromosome, which contains numerous single nucleotide polymorphisms (SNPs). After gel electrophoresis confirms amplification, the student samples may be sent for sequencing (the cost of sequencing is not included in the price of the kit). Students then compare their SNPs to ancient hominids and to people from different world populations to discover patterns of DNA variation and to analyze theories of human evolution.
Kit contains instructions and materials for 25 students to perform the DNA extraction and amplification step of the protocol. Kit does not include materials for electrophoresis. Note: Kit includes a prepaid coupon to request perishable materials later at your convenience. Contact us or return the coupon to request delivery of perishable materials.
This item is only available from Carolina Biological Supply Company.
Product Families Featuring This Item:
DNA Learning Center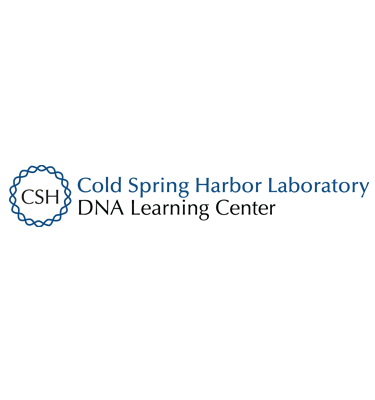 Cutting Edge Science in your Classroom
Carolina Biological and the Cold Spring Harbor Laboratory's DNA Learning Center (DNALC) have partnered together since 1986 to make molecular genetics and biotechnology more accessible to students globally. Focused on creating innovative classroom activities that give students the opportunity to go hands-on with DNA and explore the core principles of genetics. Together we have constantly worked to increase the accessibility of many key scientific breakthroughs for classrooms globally, including such techniques as PCR, DNA Sequencing, and RNAi.
Bringing a Carolina and DNALC kit into your classroom introduces your students to the experience of scientific research on its highest level, in some cases Nobel Prize winning research, with ease and simplicity. Each kit features in-depth background information, classroom tested protocols, pre-packaged materials, and the knowledgeable technical support of the Carolina Biological team. Our wide selection of kits in this series offers educators' unmatched opportunities to bring biotechnology or genetics into their classroom, with a best in class product.
At Carolina, we believe that innovative research doesn't just belong in a lab—it belongs in your classroom.
About the DNA Learning Center
The DNA Learning Center (DNALC) is the world's first science center devoted entirely to genetics education and is an operating unit of Cold Spring Harbor Laboratory, an important center for molecular genetics research. The mission of the DNA Learning Center is to prepare students and families to thrive in the gene age. We envision a day when all elementary students are exposed to principles of genetics and disease risk; when all high school students have the opportunity to do hands-on experiments with DNA; and when all families have access to genetic information they need to make informed health care choices.