Overview
Grades 9–12.
Explore concepts of population growth and carrying capacity
Practice microbiology techniques
Use a simulation to explore the growth of a bird population over several generations
In this laboratory activity, students model how the population of a bird species changes over time. They explore and build several mathematical models of population growth and generate J- and S-shaped population curves. Students then analyze the effects of resource quality on population by investigating the response of yeast culture growth to changes in environment, developing connections with the key concepts of logistic and exponential growth and carrying capacity. As a capstone exercise, students grow plate cultures and use them to test their own hypotheses on the effects of light intensity, nitrate, glucose, or lactose on yeast population growth. Materials are sufficient for 30 students working in groups of 3.
This item is only available from Carolina Biological Supply Company.
Product Families Featuring This Item:
Inquiries in Science® Series Kits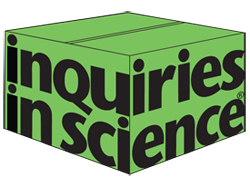 Inquiries in Science® Series Kits
Inquiries in Science® is our exclusive series of hands-on kits specifically designed to help high school students understand abstract, hard-to-grasp science concepts. The series tracks well with most textbooks, and kit topics reflect state science standards and extensive educator input. Since Inquiries in Science® is modular, you can use the kits individually, as a strand, or as a series to teach biology, chemistry, and environmental science.
Improve Student Achievement
Field-tested in classrooms nationwide, Inquiries in Science® employs guided inquiry based on the 5E learning cycle of engage, explore, explain, extend, and evaluate. This inquiry-based approach also promotes STEM (science, technology, engineering, and math) practices. It enables students to:
Consider a real-world question or problem
Plan and conduct an investigation and gather data
Understand the science concept by analyzing data and communicating findings
Apply their findings to the original real-world question or problem and master the science concept
Inquiries in Science® helps students build critical-thinking and problem-solving skills, and encourages creativity, collaboration, and teamwork. It creates an environment in which you and your students work together as active learners.
Disciplines and topics addressed by the kits were organized and selected based on data from numerous sources, including the National Research Council's National Science Education Standards, AAAS's Project 2061 Science Benchmarks, NAEP's Science Framework, and state science education standards from across the US. In addition, the Inquiries in Science® content and activities reflect the science practices and engineering practices, core ideas, and crosscutting concepts outlined by the National Research Council's A Framework for K–12 Science Education (2011) and the Next Generation Science Standards (2013).
Inquiries in Science® Components
Kit—Includes lab supplies (enough for at least 30 students working in groups) plus teacher's manual.
Kit Refill—Replenishes consumed materials
Multi Class Equipment Set—Includes extra lab supplies so you can use the kit in 1 additional class section per day. Note: You'll also need to order an extra kit refill for each additional class section. For example, to teach the same Inquiries in Science® kit in 3 biology sections on the same day, purchase 1 kit, 2 kit refills, and 2 multi class equipment sets.
Digital Teacher's Manual—FREE with kit purchase
Standards
Correlations to State Standards
Select the appropriate set of options below to view standards met by this product. After making selections, please do not use your browser's "Back" button to return to previous steps. Instead, use the blue links such as Content Unit Search to go back to a previous step in the search.