Overview
If staining is a concern, use Glo Gel to demonstrate proper hand washing techniques. The gel is more user friendly than Glo Germ™ oil-based liquid and shows up brilliant white under UV light. Each
8-oz bottle provides 75 to 100 applications.

Resources
(M)SDS - (Material) Safety Data Sheets
Carolina's Biological Media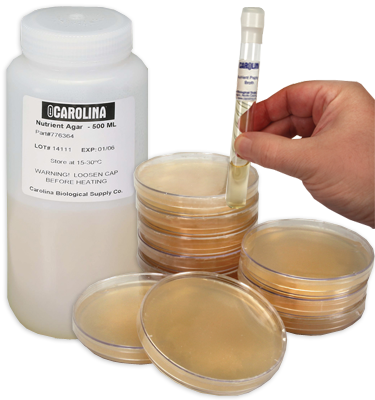 No Backorders Here—Get the Media You Need Now.
Select quality media products for the application you need.
Variety of options—bottles, plates, tubes, and dehydrated media
Fresh, sterility tested—in stock & ready to ship
Free of antibiotics, pesticides, and other chemicals
Vast selection of microbiology supplies and cultures available
Order now, ship later