Our Company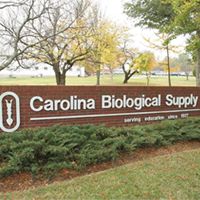 More than 90 years of world-class support for science education
From our beginnings in 1927, Carolina Biological Supply Company has grown to become a leading supplier of science teaching materials. Today, from our headquarters in Burlington, North Carolina, we serve customers worldwide, including teachers, professors, home-school educators, and professionals in health and science-related fields.
Our Mission:
To be the leading hands-on science and math education company in America.
Our Vision:
To provide educators the finest products and services that help students of all ages learn and understand science and math.
Learn More
Use the links on the left to learn more about history, our services, and more.