Overview
Go Deeper Into Physiological Study with Carolina's Perfect Solution® Sheep Organs
Dissecting sheep organs allows students to explore the physiological links between organ systems and identify the general structures representative of mammals. The following are just a few of the important objectives students can accomplish by dissecting and studying the sheep brain.
Note specialized tissue types in each organ
Learn and define the anatomical structures of the organs, and their respective systems
Observe and compare the form and function of major organs
Understand the basic physiology of the organ systems
This item is only available from Carolina Biological Supply Company.
Product Families Featuring This Item:
Resources
(M)SDS - (Material) Safety Data Sheets
Lab & Classroom Safety Information
Carolina's Perfect Solution® Specimens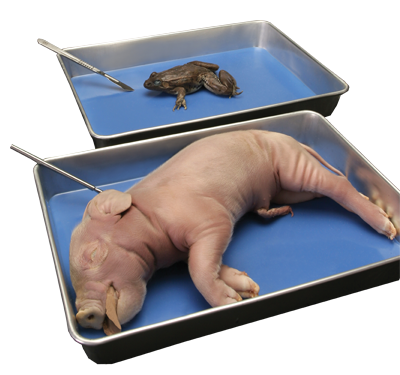 Carolina's Perfect Solution®—Safe. Convenient. Superior.
Our commitment to producing the finest preserved specimens on the market has led us to Carolina's Perfect Solution®, a unique, revolutionary fixative that is dramatically improving the quality of classroom dissection.
No formalin odor
No dangerous off-gassing
No dark and unnatural appearance
Instead, organisms preserved with Carolina's Perfect Solution® retain more lifelike color and texture. Because students study more natural-looking specimens, it is easier for them to identify the structures and, as a result, learn anatomy.
Carolina's Perfect Solution® specimens are safe and nontoxic, which means you need no special ventilation and there's no costly disposal.