Carolina® Correlations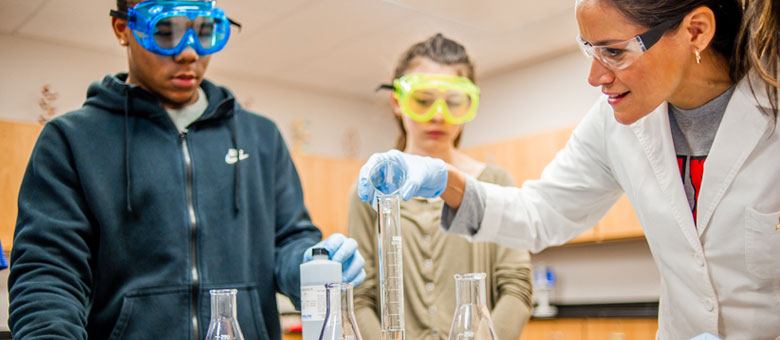 Making a decision about what science kits to purchase can be a time-consuming, laborious task. We'd like to make the decision making easier and faster for you by providing a series of standards correlations, textbook correlations, and curricula correlations. Each correlation clearly specifies the science curriculum topics or standards and the corresponding Carolina® kits that provide students with the opportunity for high-quality, hands-on science investigations.
Next Generation Science Standards*
Kits designed for the NGSS are linked to performance expectations for each high school discipline.
Common Textbook Correlations
Our kit lines correlate to many of the common state-adopted textbooks across each high school discipline.
Life Science

Biology, 13th ed.
Sylvia Mader, Michael Windelspecht
View Correlations
Campbell Biology, 11th ed.
Lisa Urry, Michael Cain, Steven Wasserman, Peter Minorsky, Jane Reece
View Correlations
Biology: The Dynamics of Life, Glencoe Science, North Carolina ed.
McGraw-Hill Education
View Correlations
Holt Biology
Rob DeSalle, Michael R. Heithaus
View Correlations
Prentice Hall Biology
Kenneth Miller, Joseph Levine
View Correlations
Chemistry

Chemistry: The Central Science, 9th ed.
Brown, LeMay, and Bursten
View Correlations
Chemistry & Chemical Reactivity, 7th ed.
Kotz, Treichel, and Townsend
View Correlations
Holt Chemistry
Myers, Oldham, and Tocci
View Correlations
Modern Chemistry
Davis, Frey, and Sarquis
View Correlations
Chemistry: A Molecular Approach
Nivaldo J. Tro
View Correlations
Earth and Space Science

Glencoe Earth Science: Geology, the Environment, and the Universe (copyright 2005)
McGraw-Hill Education
View Correlations
Holt Earth Science
Mead A. Allison, Arthur T. DeGaetano, Jay M. Pasachoff
View Correlations
Prentice Hall Earth Science
Edward J. Tarbuck, Frederick K. Lutgens
View Correlations
International Baccalaureate Program
Investigations from our Carolina Kits 3D®, Advanced Placement®, Inquires in Science®, and Carolina STEM Challenge® kit lines are matched to IB® standards.
View Correlations
Texas Essential Knowledge and Skills and NGSS Performance Standards
Our 3D kit lines are correlated to the 2018–2019 TEKS. View the correlations of NGSS performance expectations to TEKS:
View Correlations
If you need additional guidance or support, please contact us.
We're always happy to help!
Shop Carolina Kits
*Next Generation Science Standards® is a registered trademark of WestEd. Neither WestEd nor the lead states and partners that developed the Next Generation Science Standards were involved in the production of this product, and do not endorse it.
AP® is a trademark registered and/or owned by the College Board®, which was not involved in the production of, and does not endorse, these products.