Differentiated Instruction Made Easier
Shuana Jordan
Product Manager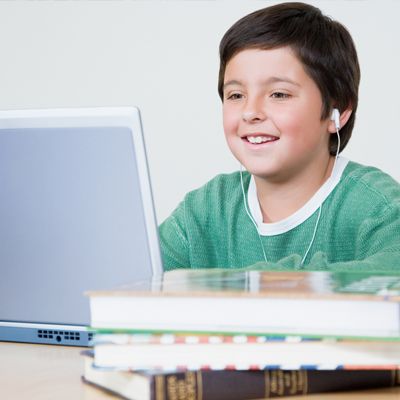 Differentiated instruction creates a learning environment that motivates students to learn and helps meet the diverse needs of individual students. Technology supports differentiated instruction and provides the opportunity to improve teaching and learning. Below are instructional strategies that will encourage differentiated instruction, along with examples of how to apply these basic strategies and recommendations for supporting technology.
Tiered strategy
Tiered or scaffold activities can help you not only assess student readiness, but also meet students where they are in their understanding of the content. This strategy could also promote improved interest and motivation for a diverse group of students.
Have students research a topic of interest and create an online presentation on their findings to demonstrate their understanding and applications of key concepts. Are the resources students cite in their research trusted or respected? Why do they think so?
Encourage students to publish a podcast, video, or presentation to answer essential questions or extension questions related to the topic. The students' published work can also be used as an assessment that demonstrates learning.
Allow students to explore real-world applications of concepts through guided research activities or a Web quest. Can they find commercial applications of the concepts being explored? How is chemistry applied in the workplace? What companies are active in the development of chemically derived products? Is the use of these products good—or bad—for the environment? For people?
Let students create models to help organize their thoughts or make connections using online graphic organizing tools or mind-mapping software. Free software from FreeMind can support this activity.
Reinforce/review strategy
Implementing activities that reinforce and review concepts allows you to assess student readiness and evaluate student growth and understanding of the concepts. You can also use this strategy to appeal to different learning styles.
Use content videos as part of whole-class instruction to help students make connections to real-world examples and applications, and even extend the learning for subgroups of students.
Utilize video transcripts from video collections not only to support science literacy, but also to promote content knowledge. When matched to audio files, the student receives reading, audio, and visual support to develop deeper understanding.
Assign instructional videos to individual students to help them break down key concepts and develop understanding of fundamental skills. Khan Academy is a great place to start.
Explore relevant interactive science whiteboard lessons as part of whole-class instruction or assign interactive science activities to individual students to reinforce concepts taught. These types of resources, such as interactive lessons from Learnetic, can be used to address the multiple ways students learn.
Use short Web-based practice activities as lesson starters to help improve science vocabulary. As an example, check out Science Starters on Carolina Science Online®.
Learning extension strategy
Using tools that extend the learning experience, you can increase student interest and motivation about a particular topic. You can also assess student understanding and readiness.
Use inquiry-based, hands-on activities as guided lab experiments to teach essential science topics.
Assign simulations to small groups of students to observe different phenomena. Students can then make connections between real-life phenomena and the application of fundamental science practices. Get started with PhET simulations on Carolina Science Online®.
Take advantage of game-based learning activities to improve problem-solving and critical-thinking skills as they relate to the understanding of key concepts. These types of activities can be used to motivate and engage students. Begin with access to Filament Games on Carolina Science Online®.
Related resources
Carolina Science Online® offers a number of digital resources that support differentiated instruction in your science class. Explore the resources mentioned in this article by creating your free account on Carolina Science Online®.