Teaching with Technology: AP® Biology Bioethics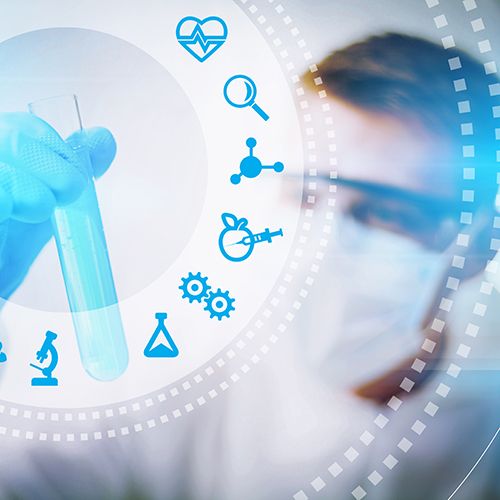 Matthew Bostick
AP Biology Teacher
Westchester Country Day School
High Point, NC

April 2016

Now that the AP® Biology course has moved toward an inquiry-based approach, the newly structured curriculum favors students who can think independently, synthesize multiple ideas, and design multiple experiments to test their own hypotheses. As such, students must be able to formulate solid and testable scientific questions.
Additionally, the new curriculum explicitly states that students need to further develop the ability to pose and rationally discuss questions addressing bioethical issues, such as the use of stem cells, cloning, and genetically modified organisms [College Board AP® Biology Learning objective 3.13; Science Practice 3.1; Essential knowledge 3.A.3].
Scientific and ethical issues have become commonplace in both news coverage and conversations across social media. We need our high school students to become informed, well-rounded participants in bioethical discussions so they can contribute to a growing scientific literacy.
Because high school students love to talk, bioethical lessons are most productive when a discussion-based format is used in conjunction with the analysis of primary peer-reviewed research documents and relevant case studies. Ultimately, students should begin to develop the skills necessary to formulate their own unbiased, objective justifications for their decisions when confronted with a bioethical dilemma.

Bioethics teaching tools
So when it's time to introduce bioethics to your AP® Biology classes, where can you go to find appropriate, informative, and reliable resources? Allow me to introduce you to an amazing resource offered by the Northwest Association for Biomedical Research (NWABR). A free service, the NWABR offers a full bioethics lesson plan archive with rubrics and guidelines that exist to promote the understanding of ethical guidelines and decision making in the field of biomedical research.
I recommend you begin by visiting the Teacher Center of the NWABR website, which includes full downloadable curricula and an archive with thousands of peer-reviewed teaching resources organized by pedagogy, grade level, subject matter, etc. I have used the site's Bioethics 101 curriculum and supplemental case studies as my primary teaching materials for a semester-long bioethics elective offered to high school students, and I have seen fantastic results due in large part to the quality of the NWABR teaching materials.
For the AP® Biology course, I suggest exploring the lesson plans that focus on the transmission of HIV and the development of the HIV vaccine, found on the NWABR Teacher Center website. The HIV curriculum complements several components of the AP® Biology course description by reviewing HIV structure and transmission. Next, it introduces students to types of vaccines through an examination of primary source documents and wonderful animations that illustrate the difficulties related to creating an HIV vaccine [see College Board AP® Biology Enduring Understanding 3C]. 
Within these ready-made lessons, students explore historical and current case studies related to the use of human participants in HIV vaccine trials. Then, students face the challenge of applying bioethical principles when confronted with a global pandemic that finds itself at the intersection of ethical, cultural, and scientific issues. To return full circle to the inquiry-based approach recommended by the new AP® Biology curriculum, students are ultimately challenged to design their own hypothetical HIV vaccine trial. In order to effectively design their trial, students must apply their knowledge of HIV transmission, vaccine characteristics, possible human participants, and the ethical considerations relevant to making biomedical decisions on a global scale.

Final thoughts
I cannot recommend these lessons enough, and my students certainly love them. You will be pleasantly surprised by the compassion, maturity, and practicality your high school students show once given the right tools to express themselves in a bioethical discussion.
When you are on the NWABR site, check out the equally engaging human stem cells in biomedical research lesson plan, possibly when teaching cell differentiation and communication. They even have a nice complement to the AP® BLAST bioinformatics essential lab, complete with teaching resources, instructions, and a handy answer key for the hardworking biology teacher.