Overview
Paul Williams. 1997. 288 pages. This teacher's resource manual emphasizes an open-ended process science approach. Originally targeted to lower grade levels, it is widely used as a source of ideas by high school and college educators and for in-service training. Contains information for growing Fast Plants® from seed, as well as ideas for explorations of the entire life cycle, physiology, and ecology. Activities and experiments are aligned with K-12 National Science Education Standards. Soft cover.
Wisconsin Fast Plants®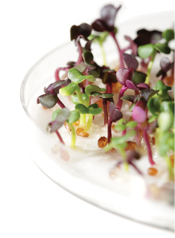 Wisconsin Fast Plants®—Fast, Fun, and Easy!
Super-fast generation cycle of 35 to 40 days
Virtually maintenance-free
Complete materials kits
From one day to the next, students witness the rapid growth of these amazing plants, which can have a dramatic impact on the way your students learn. What's even better, there's a kit that's relevant to the topic you're teaching, whether it's plant biology, environmental science, genetics, or even mathematics.
As the exclusive supplier of Fast Plants® for the educational market, Carolina takes pride in delivering top-of-the-line materials to your class. All kits come with everything you need to complete the activities. Just add a light source and you're on your way to joining the thousands of teachers who routinely use these plants to enhance their curriculum.
Classroom Kits contain seeds and supplies for up to 32 students. Student Kits are great for classroom demonstrations, homeschoolers, and science fair projects.