Overview
A must for your science fair projects. Design your own experiment. Basic materials for the individual student or 10 groups in a classroom to culture a variety of bacteria. Collect them from the environment or select a particular bacterium for your project.
Resources
How-To & Techniques
Instruction Manuals & Buying Guides
Living Organism Care Information
Carolina's Biological Media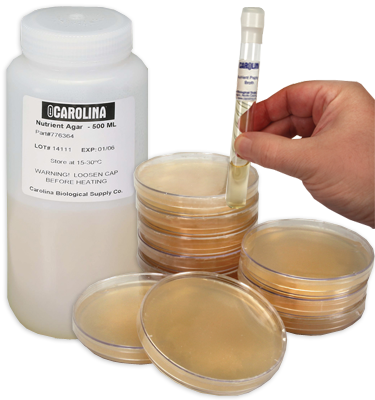 No Backorders Here—Get the Media You Need Now.
Select quality media products for the application you need.
Variety of options—bottles, plates, tubes, and dehydrated media
Fresh, sterility tested—in stock & ready to ship
Free of antibiotics, pesticides, and other chemicals
Vast selection of microbiology supplies and cultures available
Order now, ship later