International Ordering
International Ordering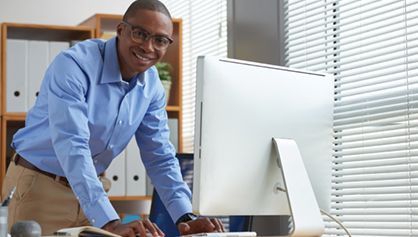 Our International Sales Team and Distributor Network Are Ready to Help
Carolina Biological Supply Company is helping science educators in over 170 countries through our network of distributors, supplying science materials, kits, and other products you need to make a difference in your students' lives. We're ready, willing, and able to serve any clients in any place around the world. Supporting education with innovation, quality, and service is the Carolina way.
International Sales Manager
Canada, Latin America, Caribbean & Middle East
Europe, Africa, Asia and Pacific
International Department Contact Information
Phone: 336.586.4399 (8am to 5pm ET, Monday-Friday)
Mail: International Sales Department
Carolina Biological Supply Company
PO Box 6010
Burlington, NC 27216-6010
Special Considerations When Placing International Orders
Please be aware that on all international quotations, shipping charges and product specific fees may apply. Because of the complexity of international orders, Carolina's experienced international sales team can assist you with the quote and order process, and can advise you on products that require special requirements prior to being exported:
U.S. Fish & Wildlife
Hazardous materials
Agricultural products
Voltage requirements
Special Notes:
All invoicing and payments are conducted in US Dollars (USD) only.
All support materials are in English.
Unless electrical items state 220 V on the website or quote, assume it comes in 120 V. If you require 220 V, please notify us immediately.
Total cost of the quote does not include customs-related clearance fees, import taxes/duties, permits, etc.
Customs-related taxes and duties are the customer's responsibility and are not paid for by Carolina.
It is the customer's responsibility to obtain any required import permits for products purchased.
How to Request a Quote Online or by Email
Online
Browse our website and add the items you need to your Shopping Cart.
When your Cart is ready, click the Checkout button at the bottom of the Cart.
When prompted to log in, select Register New Account, and complete your registration. Are you shopping on behalf of a school or business? Select No.
On the Shipping information page, select Need to Ship Internationally at the top of the form.
Complete the Order Request form with all your information (include company name, address (including zip code), country and telephone number(s) (including country code) and select Submit Order Request.
Your information will automatically be sent to our International Sales team, and you will receive an email confirming your list has been sent successfully.
Once you create a website account, you will not have to repeat these steps. The next time you shop and have items in your cart that you are ready to submit, click Checkout, Sign In, and Submit Quote Request.
By Email
Send an email to internationalsales@carolina.com with the following information:
Provide your product list with Carolina item numbers and quantities. You can obtain item numbers from our website at www.carolina.com. Simply type the product name or description into the search window to see photos, descriptions, and pricing for the products you want.
Provide complete billing and shipping information with company name, address (including zip code), and telephone number(s) (including country code).
Provide the country of destination for the products.
We will quickly advise you of any issues or restrictions that may impact your order. Upon your approval of the quote, we will then process your order.
Does Carolina Have a Distributor in Your Country?
If you would like to be referred to a Carolina distributor in your country, email us at internationalsales@carolina.com and let us know in which country you are located and we will refer you to your local distributor.
Want to become a Carolina Distributor in Your Country?
If you are interested in becoming a distributor for Carolina, please contact Napoleon Saca, our International Sales Manager.