Overview
Never miss or double-count colonies again with an easy-to-use handheld colony counter that combines an electronic counter with a Sharpie® pen. The pen-sized instrument automatically beeps or flashes and leaves a mark every time the felt pen tip contacts the culture dish. Enjoy the touch controls for multiple counts, sums, counting up or down, and more!
Balanced for easy manipulation, this ergonomic counter accepts both fine and extra-fine point Sharpie® pens. Easily change pens and use different colors for separate colony counts. Counter includes a fine-point Sharpie® pen and weighted stand.
Product Families Featuring This Item:
Carolina's Biological Media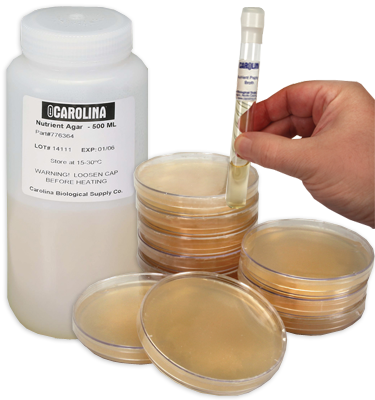 No Backorders Here—Get the Media You Need Now.
Select quality media products for the application you need.
Variety of options—bottles, plates, tubes, and dehydrated media
Fresh, sterility tested—in stock & ready to ship
Free of antibiotics, pesticides, and other chemicals
Vast selection of microbiology supplies and cultures available
Order now, ship later