Overview
Beginning—Easy to perform; requires little or no prior knowledge.
Transforms the abstract concept of DNA into something concrete
Easy to use and safe enough for young students; interesting and informative enough for older students
Comprehensive manual makes lesson planning easy
This kit meets many of the National Science Education Standards in life science. Students may never look at strawberries the same again! This exciting activity is ideal for introducing students to the fascinating world of DNA. Using a technique similar to the one used by scientists, students work in pairs to extract DNA from strawberry fruit and examine it. They also review plant cell structure, and learn cell wall and cell membrane composition. An easy, fun DNA extraction for all grade levels, the activity can be used for high school and college but also meets many of the National Science Education Standards for life science content, grades 5-8. Kit is designed for 32 students.
This item is sold and shipped to schools and businesses only. Not available to individuals or residential addresses. For substitution suggestions, please call us at 800.334.5551 (8am to 8pm, ET, Monday-Friday).
This item is sold and shipped to schools and businesses only. Not available to individuals or residential addresses. Visit our Login & Registration page to learn how to create a Login and link it to an approved school or business account.
DNA Learning Center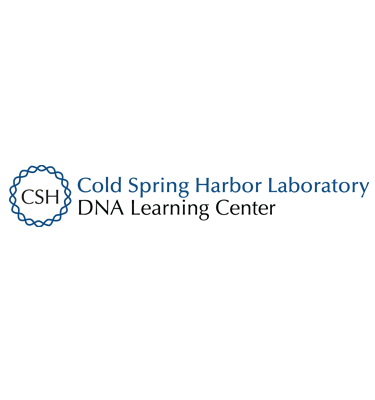 Cutting Edge Science in your Classroom
Carolina Biological and the Cold Spring Harbor Laboratory's DNA Learning Center (DNALC) have partnered together since 1986 to make molecular genetics and biotechnology more accessible to students globally. Focused on creating innovative classroom activities that give students the opportunity to go hands-on with DNA and explore the core principles of genetics. Together we have constantly worked to increase the accessibility of many key scientific breakthroughs for classrooms globally, including such techniques as PCR, DNA Sequencing, and RNAi.
Bringing a Carolina and DNALC kit into your classroom introduces your students to the experience of scientific research on its highest level, in some cases Nobel Prize winning research, with ease and simplicity. Each kit features in-depth background information, classroom tested protocols, pre-packaged materials, and the knowledgeable technical support of the Carolina Biological team. Our wide selection of kits in this series offers educators' unmatched opportunities to bring biotechnology or genetics into their classroom, with a best in class product.
At Carolina, we believe that innovative research doesn't just belong in a lab—it belongs in your classroom.
About the DNA Learning Center
The DNA Learning Center (DNALC) is the world's first science center devoted entirely to genetics education and is an operating unit of Cold Spring Harbor Laboratory, an important center for molecular genetics research. The mission of the DNA Learning Center is to prepare students and families to thrive in the gene age. We envision a day when all elementary students are exposed to principles of genetics and disease risk; when all high school students have the opportunity to do hands-on experiments with DNA; and when all families have access to genetic information they need to make informed health care choices.