Overview
Students have fun growing their own gourmet gray oyster mushrooms, while learning about the role mushrooms play in the natural environment. A useful teacher's guide with activity ideas, life cycle information and overhead, and a quiz master sheet are provided.
Depending on growing conditions, the kit yields 1 to 3 lb of mushrooms over a 1- to 3-month period. Note: Not for export. FOB Missoula, MT.
Product Families Featuring This Item:
Resources
Carolina LabSheets
Living Organism Care Information
Carolina's Biological Media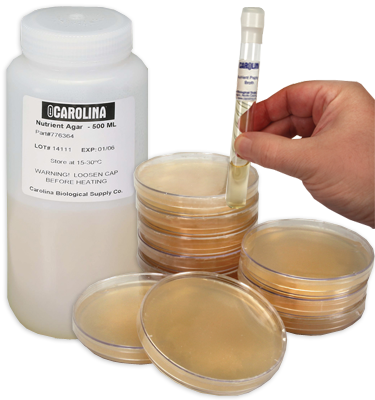 No Backorders Here—Get the Media You Need Now.
Select quality media products for the application you need.
Variety of options—bottles, plates, tubes, and dehydrated media
Fresh, sterility tested—in stock & ready to ship
Free of antibiotics, pesticides, and other chemicals
Vast selection of microbiology supplies and cultures available
Order now, ship later