Overview
A 2 × 3" plastic laminated card with thick black and white lines to facilitate the preparation of bacterial and yeast suspensions when comparing the turbidity to a McFarland standard.

A handy visual aid to be used for the preparation of inoculums for disk diffusion and other tests that require a specified McFarland turbidity.
Carolina's Biological Media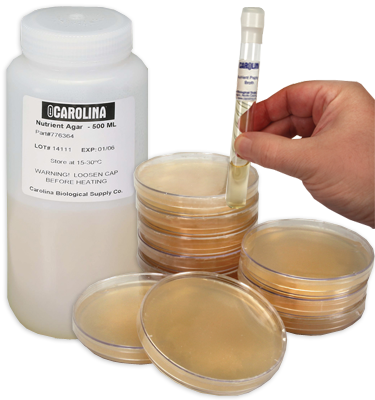 No Backorders Here—Get the Media You Need Now.
Select quality media products for the application you need.
Variety of options—bottles, plates, tubes, and dehydrated media
Fresh, sterility tested—in stock & ready to ship
Free of antibiotics, pesticides, and other chemicals
Vast selection of microbiology supplies and cultures available
Order now, ship later