Overview
To observe germination with small seeds, these plates are non-nutritive and should not be used with bacteria. It is recommended that prepared media plates be ordered no more than 1 to 2 weeks before use, as media plates are highly perishable. Use them within 1 month of receipt for best results.
Resources
Conference & Workshop Materials
Instruction Manuals & Buying Guides
Carolina's Biological Media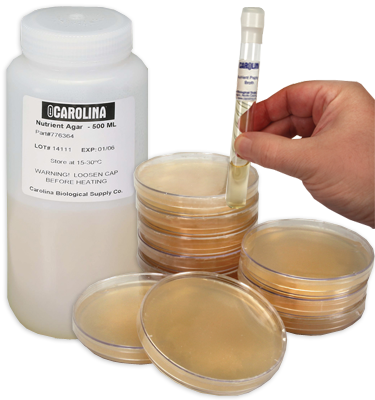 No Backorders Here—Get the Media You Need Now.
Select quality media products for the application you need.
Variety of options—bottles, plates, tubes, and dehydrated media
Fresh, sterility tested—in stock & ready to ship
Free of antibiotics, pesticides, and other chemicals
Vast selection of microbiology supplies and cultures available
Order now, ship later