Problem-Based and Project-Based Learning—Together at Last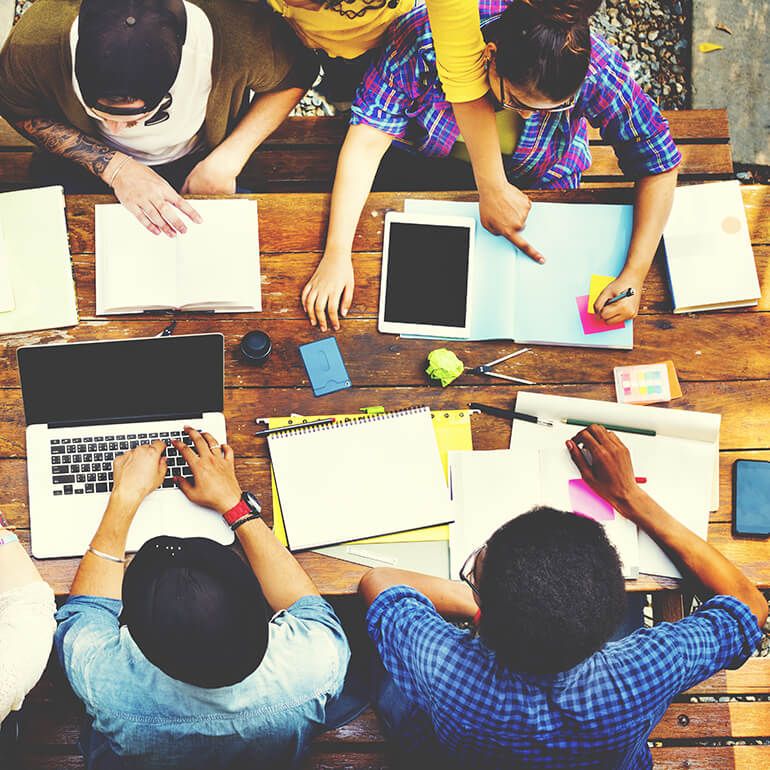 Kelsey Doolittle
Wake/UTD PBL
February 2017

Middle school assignment
What do middle school students want to be when they grow up? Some might say a teacher or firefighter, but in today's class, they get the chance to be a park ranger for a coastal beach park. Here's the scenario:
You're a new park ranger working for a coastal beach park. It's early May, and a class has come to the park for a field trip. They will be among the first visitors since a spring tide flooded the park a few weeks ago.
On a trail a student picks up 2 strange looking rocks. The students are curious about them and want to know what they are. They want to take them back to their class, so they allow you to photograph the specimens. 
You take their school address and tell them you will send them a report of your findings ASAP.

High school assignment
A high school student might aspire to be a doctor or chemist, but today he or she can influence an important decision as a research assistant. Here's the scenario: 
You're a research assistant to a well-known ornithologist with the U.S. Fish and Wildlife Service. His latest research project involves evaluating the possible effects of a shopping center in the area.
There are 2 sites available:
One site is easily accessible to traffic and is more likely to attract customers quickly. However, there is a family of protected barn owls located on the property. In order for developers to use the site, the owls must be successfully moved to a park in the area.
The other site is away from the bustle of activity and may not be as attractive to customers. There are no established communities living on it. It was previously developed and the existing structures were taken down 5 years ago. Canada geese continue to come by the site in large groups during some seasons, but less geese appear each year.
Park officials are insisting on a report that describes how the owls would affect the native species at the park and its existing ecosystem.
The ornithologist asks you to put together 3 reports for him:
A description of the ecosystem at site 1 and the impact of using the site.
A description of the ecosystem at site 2 and the impact of using the site.
A report on how introducing the barn owls would affect the species at the park.
Usually, you prepare the reports, and your boss gets all of the credit. However, this time he will be out of town at an annual ornithologist convention, so he has asked you to present the research to the building committee. You also get to make a recommendation about which site would be the best choice.

Real-world scenarios
These assignment examples are taken directly from problem-based learning cases authored by Wake/UTD PBL, a leading resource for schools that want to systematically move teacher practice to include problem- and project-based learning (PBL). Through many years of working with teachers and students, educators at Wake/UTD PBL know that students are inspired by scenarios that allow them to assume real-world roles, such as a park ranger or ornithology research assistant. 
Wake Forest School of Medicine Problem-Based Learning Director Dr. Stan Hill and University of Texas at Dallas Project-Based Learning Director Dr. Joe Ferrara have partnered to combine the best of their respective programs. Their vision is to provide teachers with strong and flexible inquiry-based models that can transform student learning and performance. Wake/UTD PBL's professional development is interactive and implementation-focused, with resources that allow teachers to choose the problem- or project-based cases that best fit their needs.
Both types of PBL have the power to transform a learning environment by requiring students to think critically and learn collaboratively in order to solve a given problem. Problem-based learning emphasizes the paths students take to arrive at solutions, while project-based learning emphasizes the process and application of content through a complex product. At the foundation of both types of PBL is inquiry. Inquiry is the energy that propels a mind from an observation to a question—the force that drives learning beyond the superficial to the authentic. 

The Wake/UTD PBL process includes 4 key components
Establish standards of authentic instruction
The process begins by establishing fundamental standards of authentic instruction that can be unified across a system. Doing so provides consistency in every classroom so that higher-order thinking and substantive conversation become the norm.
Provide inquiry-based strategies and resources
The next step is to provide PBL cases (such as the examples above) that establish real-world connections to engage students. Wake/UTD PBL has authored over 500 cases that cover a variety of science, math, and language arts topics for grades K–12. The cases provide authentic learning experiences while supporting mastery of content. They also provide teachers with guided learning scenarios that give students autonomy to analyze a topic, do research, generate a line of questioning, form hypotheses, and make and defend decisions. In short, the cases help students develop valuable learning skills that can be applied to all aspects of their lives.
Offer implementation coaching
Implementation coaching helps teachers prepare for the challenges they may face when introducing a PBL program in their classrooms. It also includes a self-assessment mechanism that enables teachers to continuously improve their presentation methods and effectiveness.
Give leadership support
The final step is leadership support. It helps teachers to recognize their personality types and teaching styles, as well as those of peers and other personnel in a school or district, so they can fine-tune their instructional methods. This enables teachers to communicate a clear, consistent instructional message and support its successful implementation.
Currently the Wake/UTD PBL process is used throughout school districts in several states with positive results. By laying a foundation of authentic instruction, providing a library of engaging cases that connect learning to real-life events, and offering coaching and leadership support, we help teachers create a transformative learning environment where students can excel.