Science Resources for Learning from Home, Grades 6-8
Carolina Biological Supply Company is committed to supporting parents, teachers, and school districts with learn-from-home resources for middle school for use in remote learning environments. Below you'll find free science activities for teachers and students that are safe and require minimal materials. In addition, you will find parent resources and links to activities that can be purchased and used safely and productively at home with middle-school-aged kids.
Smithsonian's STCMS™ for Grades 6–8

Visit the Smithsonian's STCMS™ website to find resources that support the program's modules. Here you will find videos, activities, downloadables, articles from Smithsonian magazines, and more.
Learn more about Smithsonian's STCMS
Have questions about STCMS? Contact Us
Get more from the Smithsonian! Grades K–8
Click on the link below to discover additional free resources offered by the Smithsonian. Find educational videos, games, and more! https://www.smithsonianstc.com?subject=stcms-resources
Innovators in Science, Grades 6–8
This digital literacy and information resource houses a continually growing library of biographical readings about scientists from a variety of disciplines. Change the face of science for students as they read about scientists who are as diverse as they are and the valuable contributions each has made to society and science.
When accessing this resource, do not create an account on Carolina Science Online.
Let your student select their favorite and conduct research to learn more. https://carolinascienceonline.com/#/resource/bbs_innovators_in_science/preview
Support for Current Customers with Access to Carolina Science Online: If you're a current STCMS™ educator who needs a refresher on using the resources you already have access to on Carolina Science Online, go to https://carolinascienceonline.com/#/help to view some tutorials. If you need additional help, reach out to cso_support@carolina.com.
Free interactive digital resources for your students.
Click Here
At Home Activities for All Middle School Science Teachers and Students
Use these hands-on, 3D activities, demonstrations, investigations, and articles to support science instruction while students are at home. To use appropriately, teachers can provide these links to each student, or download the activity and share on a teaching platform.
Life Science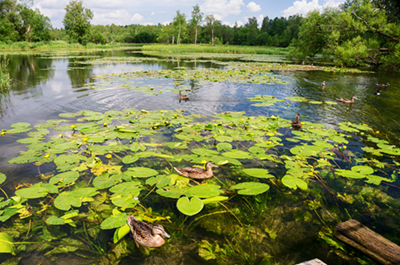 Adaptation, Survival, and Reproduction
Structure and Function
Flow of Energy and Cycling of Matter
Survival and reproductive success
Plants
Chemistry
Earth, Space, and Environmental Science
Physics
Waves and Wave Behavior
Electromagnetic Waves and Light
Middle School Remote Teaching Products
Free Apple iPhone and iPad Apps
A variety of science activities, images, videos, information, diagrams, and exercises available via Apple app downloads. Learn more...
Need additional help? Contact Us
Carolina offers many materials and activities that can be used outside the classroom. All should be used with adult supervision. For safety, users should follow all instructions and should not attempt to substitute or reuse materials unless the instructions say to do so. Supervising adults must review the activities provided, ensure they are appropriate for the student's maturity level, and ensure all safety recommendations are followed by students. Safety is paramount whether at school or home.